About Care
South shore medical care is the DOCTORS OFFICE WHERE YOU'LL ALWAYS BE WELCOME. It's the office where you'll be able to build a close and personal relationship with your doctor.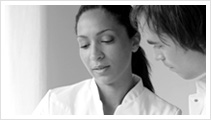 complete CARE
The same doctor will treat you each time you visit. Every patient receives personalized medical care and becomes an active participant in their medical treatment.
top
Patient Referral
If further evaluation of your medical condition is required, we will actively participate in arranging for the proper medical referrals. This may include diagnostic testing and specialist referral.
top
comprehensive care
1.You may present for medical treatment of acute and chronic medical conditions
2. you will receive COMPREHENSIVE medical TREATMENT THROUGHOUT YOUR illness
3. you will be an active participant in the care you receive
4. Convienent on-site diagnostics will be used when appropriate
5. specialist consultations will be obtained when necessary
top
Consultants
SPECIALTY CONSULTANTS
Our Office Maintains Close Relationships With Local Specialists. When Necessary, These Specialists Are Available To Participate In Your Medical Care
top